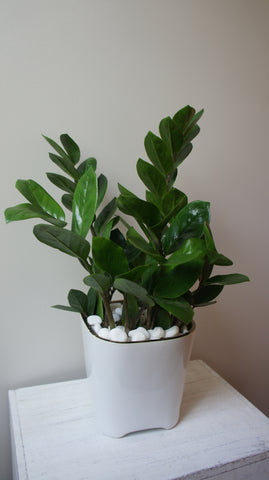 ZZ Plant
This easy to grow and care plant with small glossy leaves on stem is great for a busy person. We have planted it in one of a kind white high gloss Lonnie pot and decorated with white stones for a luxury look.
Pot size: 5.75"x 6" 
Approx. height of potted plant: 18
Note: Size and shape of plants may vary depending on availability.