Pink Phelanopsis Orchid in Optimist Pot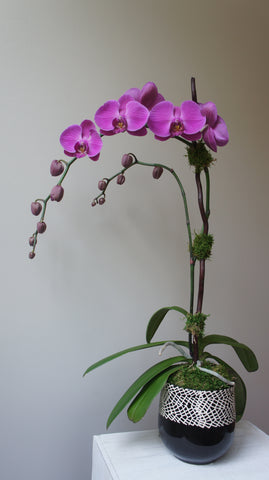 Pink Phelanopsis Orchid in Optimist Pot
One live orchid plant is potted in a black and white  vase decorated with black rocks, natural Kulu stick and moss to create a natural and sophisticated look to the interior.
Vase size:  6.25'' x 6.5''
Approx. height of the arrangement: 25"
Note: Orchid size and color may vary depending on availability. Each plant might have single or multiple stems. We will always choose the best bloom for you.